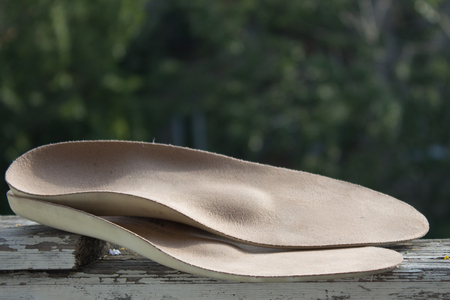 Custom orthotic inserts are specially made to fit your foot shape. These inserts are used to treat many feet and ankle problems and to improve performance in athletic endeavors. The proper distribution of weight and pressure is key to the correct functioning of your feet and ankles. Fixing problems with your gait mechanics also aligns your spinal column which has beneficial effects on the knees, hips, and back.
Some of the many conditions treated with custom orthotic shoe inserts include the following:
Arch problems and abnormal gait mechanics
Diabetic foot ulcers and wounds
Plantar fasciitis
Toe deformities including bunions and hammertoes
Neuropathy and neuroma
Heel pain
Breaks and stress fractures
Your foot doctor will do a computerized gait analysis to determine your foot type and what kind of orthotics are best for you. Properly placed pads and cushions can provide heel lifting and isolation of pressure areas. They are also excellent to help treat foot ulcers and isolate foot deformities like hammertoes and bunions.
Patients who have diabetes can hugely benefit from custom footwear that has extra space for braces and orthotic inserts. The muscle weakening experienced by people who have diabetes more adversely affects the hands and feet. This deterioration can lead to weak and unstable ankles, which increases the likelihood of falling. Braces will increase stability and help prevent falls.
For help with arch problems and to get the perfect custom orthotic inserts, contact your podiatrist. At Podiatry Center of New Jersey, Dr. Russell Samofal and Dr. Dolan Chowdhury treat a variety of conditions such as sports injuries, diabetic foot problems, pediatric foot conditions, toe deformities, arthritis, nail fungus, arch problems, and heel pain. Equipped with advanced technologies and a dedicated staff, Podiatry Center of New Jersey provides individualized high-quality care for patients all across Morris, Passaic, Bergen, and Essex counties. For all your foot and ankle problems, contact our Wayne office at (973) 925-4111 for an appointment.