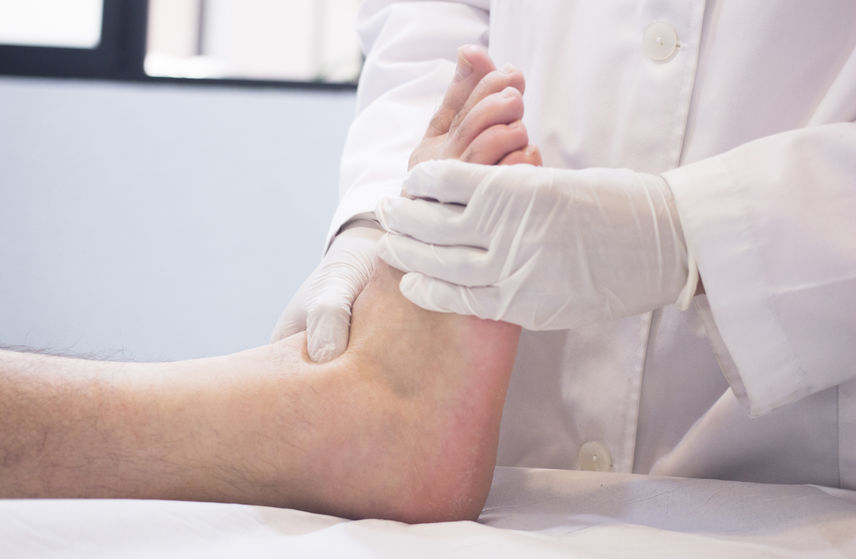 One easy way to tell if you have flat feet is to stand flat on the floor after wetting your feet. This will leave an imprint of your foot shape. If your arches are fallen, you won't see any gap in the middle of the footprint. While flat feet may not always cause pain and discomfort if left untreated a variety of foot and ankle problems may occur as well as severe back pain.
The two main types of flat feet are:
Acquired—In this kind of flat feet the foot problem occurs over the years as the feet experience continuous pressure from working and playing sports and the arches eventually start to lower. This causes gradually increasing pain and other foot problems that can radiate to your knees, hips, and back. Properly placed orthotic foot supports will correct the pronation problem that leads to foot, knee, hip, and back pain.
Congenital—This type means you were born with flat feet or a tendency to develop flat feet. Congenital flat feet may not cause any problems in some folks, but, for most people, orthotic inserts and properly fitted shoes will be the best solution.
If you are suffering problems due to flat feet, contact your foot doctor for the best care. At Podiatry Center of New Jersey, Dr. Russell Samofal, Dr. Dolan Chowdhury, Dr. Jaclyn Ramirez, and Dr. Chris A. Obiarinze treat a variety of conditions such as sports injuries, diabetic foot problems, pediatric foot conditions, toe deformities, arthritis, nail fungus, arch problems and heel pain. Equipped with advanced technologies and a dedicated staff, Podiatry Center of New Jersey provides individualized high quality care for patients all across Morris, Passaic, Bergen and Essex counties. For all your foot and ankle problems, contact our Wayne office at (973) 925-4111 for an appointment.