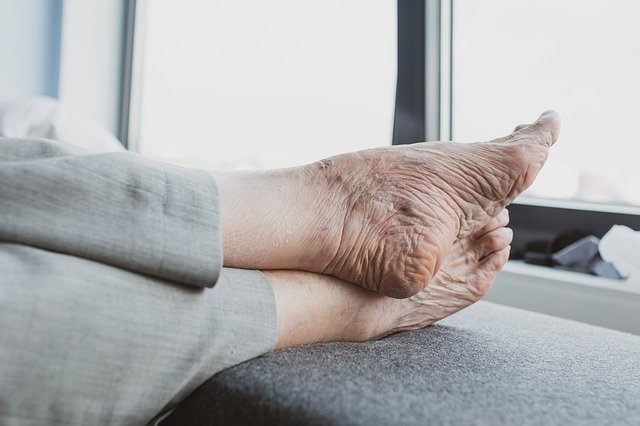 The increase in blood glucose levels that accompanies diabetes may cause nerve damage in the extremities. In fact, the hands and feet are often among the first places to experience the numbness and tingling that is a result of the disease. The inability to feel cuts and scrapes can lead to unnoticed infections and foot ulcers that may quickly advance and require the amputation of a toe or worse.
4 essential steps to take for patients who have diabetes include the following:
Manage your disease—Be sure to see your foot doctor on a regular basis, especially if you notice any potential problems like ingrown toenails or cuts that aren't healing.
Daily foot inspections—Inspect your feet carefully every day and look for any skin abrasions, etc. Make sure you remember to check between your toes since infections can remain hidden. Check the bottoms of your feet too using a mirror if needed.
Practice good hygiene—Carefully clean and dry your feet every day using warm water and mild soap. Be sure to dry carefully, especially between your toes since bacteria and fungi love moisture. Use medicated powder on your feet to absorb moisture and kill microbes.
Protect your feet—Wear protective shoes that are supportive. Wear foot protection around the house too since just getting a small splinter in your foot can lead to gangrene and amputation.
If you are experiencing foot complications from diabetes, see your podiatrist for the best care. At Podiatry Center of New Jersey, Dr. Russell Samofal, Dr. Dolan Chowdhury, Dr. Jaclyn Ramirez, Dr. Chris A. Obiarinze , Dr. Eric Freiler, and Dr. Meltem Ates treat a variety of conditions such as sports injuries, diabetic foot problems, pediatric foot conditions, toe deformities, arthritis, nail fungus, arch problems and heel pain. Equipped with advanced technologies and a dedicated staff, Podiatry Center of New Jersey provides individualized high quality care for patients all across Morris, Passaic, Bergen and Essex counties. For all your foot and ankle problems, contact our Wayne office at (973) 925-4111 for an appointment.