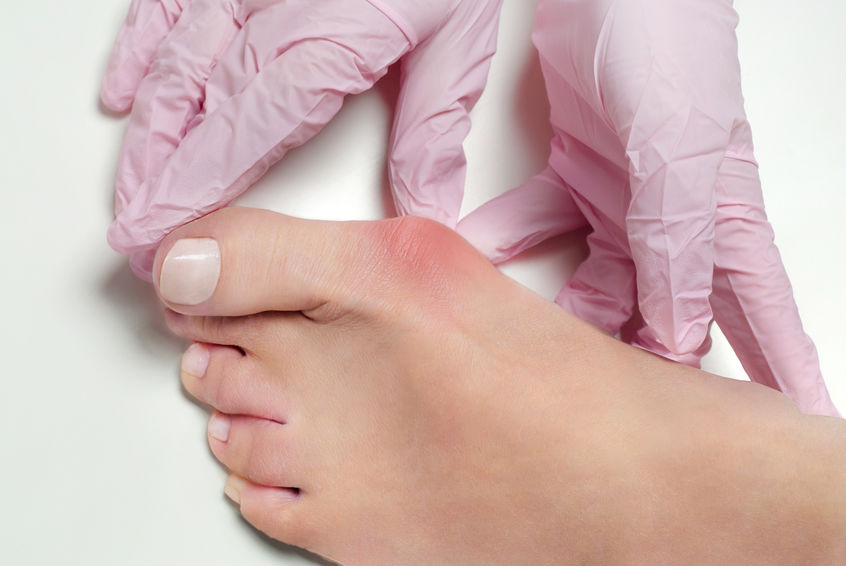 When bunions first start to form, the only indication will be the development of a bony protrusion on the top or side of the big toe joint. As the bone becomes more enlarged, the big toe is pushed further and further into the other toes causing problems like blistering and overlapping toe issues. Treating bunions early before the big toe has become too rigid and inflexible can avoid the need for future bunion surgery.
Early stage conservative treatments for bunions include the following:
Wear properly fitted shoes—Wearing comfortable and supportive shoes that have sufficient room in the toe box for your toes to move without rubbing on the insides of your shoes is essential. Properly fitted footwear also allows space for supports or inserts.
Use orthotic inserts and bunion braces—Orthotic inserts can help lift and separate the toes to prevent rubbing and blistering. Specially formed bunion splints are worn while sleeping and are used to pull the big toe back into alignment.
Perform physical therapy exercises—You can help maintain flexibility in the toe joints with a variety of physical therapy exercises. These exercises also help treat arthritis and bursitis.
If you are experiencing complications with painful bunions, see your foot doctor for the best care. At Podiatry Center of New Jersey, Dr. Russell Samofal, Dr. Dolan Chowdhury, Dr. Jaclyn Ramirez, Dr. Chris A. Obiarinze, Dr. Eric Freiler, and Dr. Meltem Ates treat a variety of conditions such as sports injuries, diabetic foot problems, pediatric foot conditions, toe deformities, arthritis, nail fungus, arch problems, and heel pain. Equipped with advanced technologies and dedicated staff, Podiatry Center of New Jersey provides individualized high-quality care for patients all across Morris, Passaic, Bergen, and Essex counties. For all your foot and ankle problems, contact our Wayne office at (973) 925-4111 for an appointment.