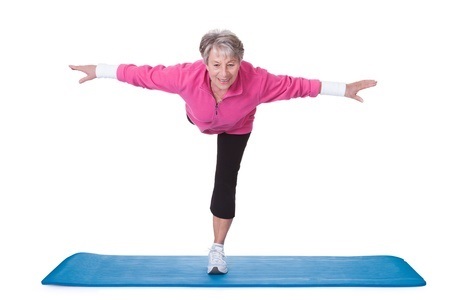 People tend to take the health of their feet and ankles for granted until they suffer from a debilitating foot or ankle problem. So, in honor of September being Falls Prevention Awareness Month, we should all be working to attain and maintain foot and ankle strength to prevent the often life-changing damage that can occur after a fall. Contact your foot doctor to help set up a regular exercise and therapy routine for foot and ankle health.
Increase the strength and flexibility of your feet and ankles with the following:
Wear properly fitted shoes and custom orthotic inserts—One of the most beneficial steps you can take for the health of your feet is to wear supportive and comfortable shoes with proper arch support. The addition of custom orthotic inserts or balance braces can prevent falls in the elderly and infirm.
Perform calf exercises—Strengthening your calf muscles will also improve ankle strength and stability. One great exercise is to support your balance while standing on the edge of a step. Raise and lower your heels slowly for ten reps. Rest. Repeat several times.
Try heel walking—While this exercise may look funny while you are doing it, it is easily accomplished by lifting the front of your foot off the ground and walking on your heel bones. Try it for five minutes at a time, several times per week.
Other stretching and flexibility exercises—Developing a routine of stretching and flexing exercises before and after exercising is fabulous for your foot and ankle health and stability.
If you are experiencing balance and stability problems, contact your experienced board-certified podiatrist for the proper diagnosis and treatment. At Podiatry Center of New Jersey, Dr. Russell Samofal, Dr. Dolan Chowdhury, Dr. Jaclyn Ramirez, Dr. Chris A. Obiarinze, Dr. Eric Freiler, and Dr. Meltem Ates treat a variety of conditions such as sports injuries, diabetic foot problems, pediatric foot conditions, toe deformities, arthritis, nail fungus, arch problems, and heel pain. Equipped with advanced technologies and dedicated staff, Podiatry Center of New Jersey provides individualized high-quality care for patients all across Morris, Passaic, Bergen, and Essex counties. For all your foot and ankle problems, contact our Wayne office at (973) 925-4111 for an appointment.