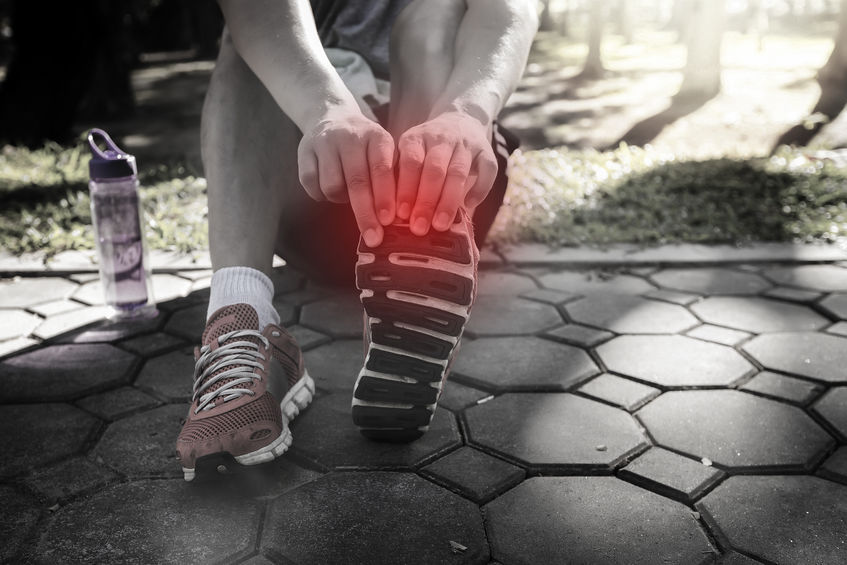 The metatarsal bones are the slender and rather fragile bones that form your toes. Your toes are under an enormous amount of pressure during sporting activities and exercise and even from just standing and walking. When the tissues and structures that form the toes become excessively inflamed it can cause severe nerve-related pain and discomfort in a condition called metatarsal syndrome.
Metatarsal syndrome may be caused or exacerbated by one or more of the following:
Excessive stress from sports and exercise—High impact activities like running, playing football, tennis, and basketball make one more susceptible to developing metatarsal syndrome.
Stress fracture—If one or more of the toe bones (metatarsals) suffer a small or hairline fracture it can mimic or contribute to the syndrome.
Wearing improperly fitting footwear—Athletic shoes that are severely worn or that otherwise don't fit properly can scrunch the toes together and contribute to metatarsalgia symptoms.
Being severely overweight—The pressure on the toe bones is greatly multiplied when you are carrying around a lot of excess weight.
Neuroma—This is a nerve condition that often affects the third and fourth toes and can radiate pain and discomfort to other parts of the foot.
Arthritis—The stiffness caused by various types of arthritis can increase the chances of developing metatarsal syndrome.
Metatarsal syndrome is often caused by conditions with similar symptoms which is why you should see your foot doctor for the proper diagnosis and treatment. At Podiatry Center of New Jersey, Dr. Russell Samofal, Dr. Dolan Chowdhury, Dr. Jaclyn Ramirez, Dr. Chris A. Obiarinze, Dr. Eric Freiler, and Dr. Meltem Ates treat a variety of conditions such as sports injuries, diabetic foot problems, pediatric foot conditions, toe deformities, arthritis, nail fungus, arch problems and heel pain. Equipped with advanced technologies and a dedicated staff, Podiatry Center of New Jersey provides individualized high quality care for patients all across Morris, Passaic, Bergen and Essex counties. For all your foot and ankle problems, contact our Wayne office at (973) 925-4111 for an appointment.