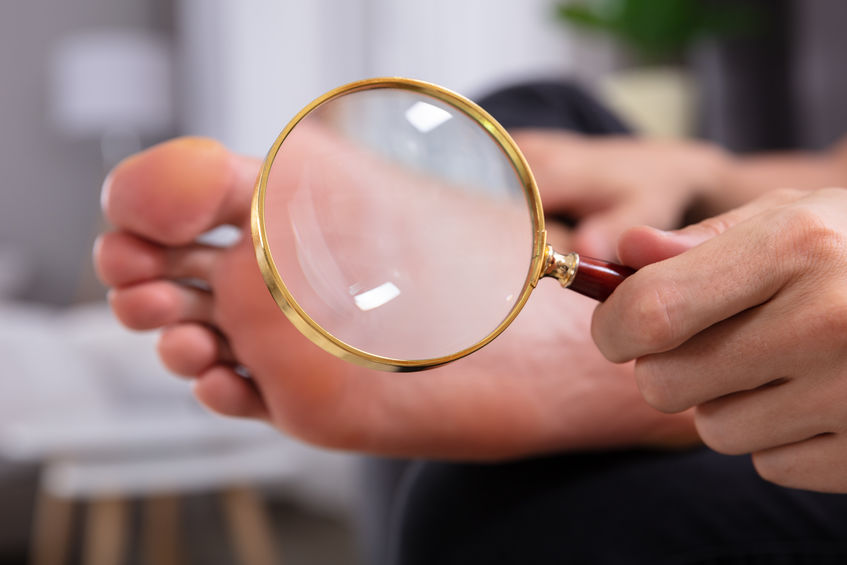 Calluses and corns form as your skin's protective response to excessive pressure and rubbing. However, these skin anomalies can become problematic when they contribute to blisters, cracks, and bleeding that can lead to infection—especially in patients who have diabetes. Large calluses on the heel can become heel fissures that can split open and cause extreme pain and also be an avenue for infection.
4 treatments for corns and calluses include the following:
Wear the proper footwear—Properly fitted shoes with the correct arch support and a wide toe box will give your toes room to move without rubbing. This will decrease corn and callus formation.
Use custom orthotic inserts and pads—Moleskin corn pads can be placed directly over corns to help isolate them from pressure and rubbing on the inside of your shoes. Orthotic inserts properly placed by your foot doctor will shift pressure away from problem areas.
Dead skin softening and removal—Soaking your feet in warm, soapy water will soften dead skin for easier removal. A file or pumice stone is used to remove the softened skin.
Acid removal treatments—High strength salicylic acid treatment can dissolve corns and calluses and decrease any chance of cuts and bleeding.
If you are a diabetic patient you must be careful about cuts and infections, so be sure to seek the help of your foot doctor for worry-free corn and callus treatment. At Podiatry Center of New Jersey, Dr. Russell Samofal, Dr. Dolan Chowdhury, Dr. Jaclyn Ramirez, Dr. Chris A. Obiarinze, Dr. Eric Freiler, and Dr. Meltem Ates treat a variety of conditions such as sports injuries, diabetic foot problems, pediatric foot conditions, toe deformities, arthritis, nail fungus, arch problems, and heel pain. Equipped with advanced technologies and dedicated staff, Podiatry Center of New Jersey provides individualized high-quality care for patients all across Morris, Passaic, Bergen, and Essex counties. For all your foot and ankle problems, contact our Wayne office at (973) 925-4111 for an appointment.