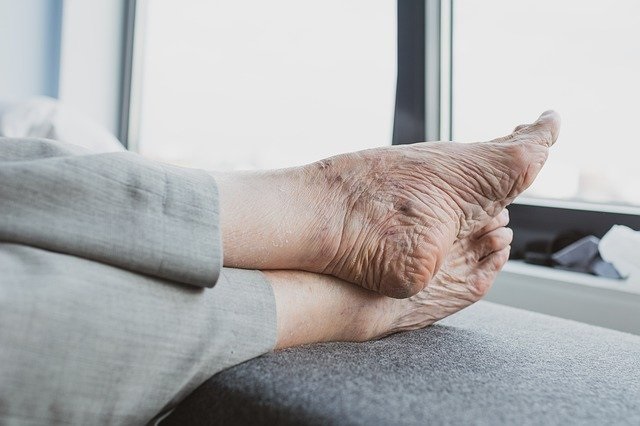 Charcot Foot is a terrible and largely avoidable complication of foot numbness that can strike unaware patients who have diabetic nerve damage or other neurological issues that make their feet feel numb. The numbness can hide severe physical damage that is occurring to the foot as the arch collapses and bones fracture.
The injury is often severe and disabling with the foot sometimes healing in a deformed position that requires rebreaking and setting. In severe cases, the foot may have to be amputated.
Some of the treatments for Charcot foot include the following:
A rigid plastic boot or casting may be necessary—The weakened and collapsed bones in the feet may need a rigid boot or cast to hold them in place while healing takes place. The patient may need a wheelchair or walker for ambulation while the foot heals properly.
Specially made shoes with orthotic inserts and braces—Specially formed shoes and custom orthotic inserts and balance braces will be required once the cast or boot is no longer needed. Regular inspections and modifications will be needed to prevent further damage and to treat and prevent foot ulcers.
Change activities and exercise—A change in activities will be necessary to help prevent additional stress to the affected foot. Regular physical therapy will be necessary to regain mobility.
For the proper treatment of Charcot foot disease, consult with our board-certified podiatrists. At Podiatry Center of New Jersey, Dr. Russell Samofal, Dr. Dolan Chowdhury, Dr. Jaclyn Ramirez, Dr. Chris A. Obiarinze, Dr. Eric Freiler, and Dr. Meltem Ates treat a variety of conditions such as sports injuries, diabetic foot problems, pediatric foot conditions, toe deformities, arthritis, nail fungus, arch problems, and heel pain. Equipped with advanced technologies and dedicated staff, Podiatry Center of New Jersey provides individualized high-quality care for patients all across Morris, Passaic, Bergen, and Essex counties. For all your foot and ankle problems, contact our Wayne office at (973) 925-4111 for an appointment.