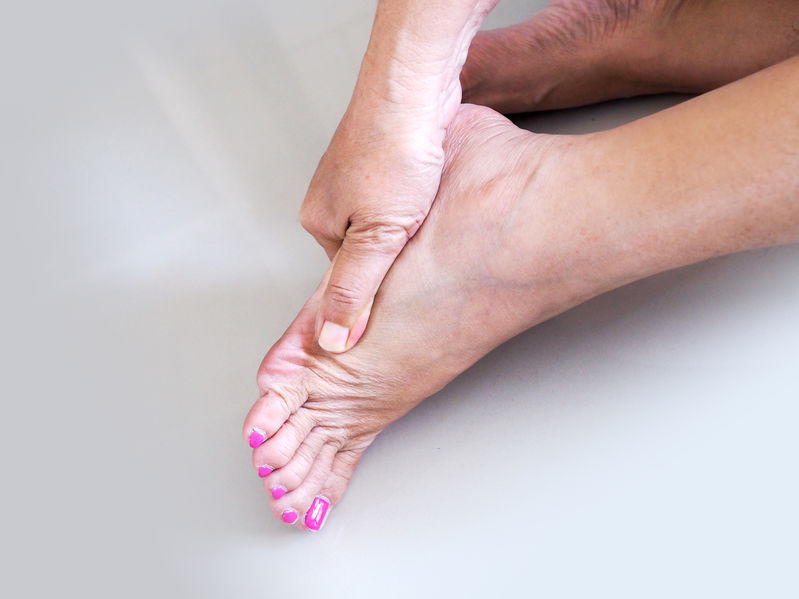 The Achilles tendon is the largest tendon in the body. It connects the calf muscle to the foot at the back of the heel. When this tendon becomes stressed and inflamed it can cause severe heel pain and radiating discomfort to other parts of the foot and leg. Since the source of heel pain can often be difficult to locate, make an appointment with your foot doctor for the correct diagnosis and treatment.
Some of the causes of Achilles tendinitis and heel pain include the following:
Wearing poorly fitting shoes—Your footwear needs to have proper heel and arch support to help avoid putting extra stress and pressure on the Achilles tendon.
Rapidly starting an exercise program after being sedentary—One of the most common reasons for getting an Achilles tendon injury is from starting a workout program too aggressively after years of inactivity. Always start a new exercise regimen slowly to allow your muscles and tendons to get used to the pressure without becoming injured.
Repetitive stress injury—Playing sports like tennis and football or being on your feet all day for work can cause severe cumulative stress that can stretch, tear, or even break the tendon causing severe pain and immobility.
If you are experiencing heel pain, see your foot doctor for relief. At Podiatry Center of New Jersey, Dr. Russell Samofal, Dr. Dolan Chowdhury, Dr. Jaclyn Ramirez, Dr. Chris A. Obiarinze, Dr. Eric Freiler, Dr. Owen Morris, and Dr. Meltem Ates treat a variety of conditions such as sports injuries, diabetic foot problems, pediatric foot conditions, toe deformities, arthritis, nail fungus, arch problems, and heel pain. Equipped with advanced technologies and dedicated staff, Podiatry Center of New Jersey provides individualized high-quality care for patients all across Morris, Passaic, Bergen, and Essex counties. For all your foot and ankle problems, contact our Wayne office at (973) 925-4111 for an appointment.