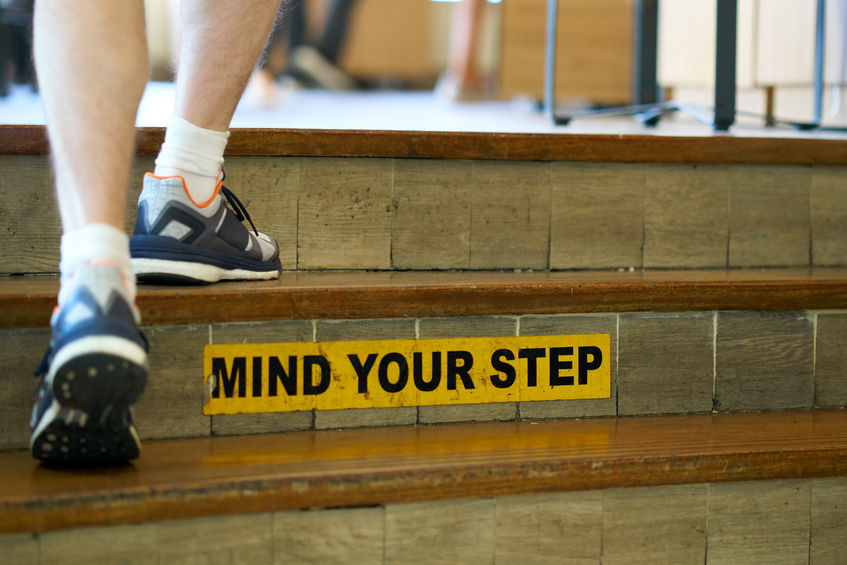 When we walk, falling may be something that doesn't cross our minds at all. However, as we get older, thousands of people fall each year, leaving people disabled or breaking bones. The fear of falling has become more apparent as a result. If you take the proper measures, however, you can ensure that you remain upright and stable.
Cut the alcohol—the smallest amount of alcohol can inhibit you, and it can be dangerous. In older adults, you are twice as likely to fall and hurt yourself if you have been drinking.
Slow down—when you stand up, don't be in a hurry. Rise slowly, and you will make sure your blood pressure doesn't have a sudden drop that causes wobbly feet.
Get a good night's rest—when you get enough sleep you are more alert. When you don't have proper rest, you are more likely to fall because your body can experience dizziness.
Keep active—not everyone can work out due to physical limitations. However, you need to do something physical to improve your muscles and strength, preventing you from falling and slow osteoporosis.
Be honest—if you have fallen, be honest with your doctor. They will need to know to treat you or recommend therapy and walking aids. In addition to this, you may need an eye exam or hearing exam.
Check your hearing and the vision—the slightest change in either one can cause you to fall. If you have gotten new glasses, sit down and give yourself time to adjust. On that same token, if you have a hearing aid, make sure it is at the proper volume and fits nicely inside your ear. Never go without either of these items if you need them because you are putting yourself at risk.
If you are afraid of falling or have hurt yourself in the past, speak with your podiatrist immediately as they can offer the best solutions to keeping you upright and stable.
At Podiatry Center of New Jersey, our team of specialized doctors is the best team available for any foot or ankle issue. Our team will treat various conditions such as foot problems, pediatric foot conditions, deformities, arthritis, nail fungus, and heel pain. Equipped with the most advanced technologies and dedicated staff, our 11 conveniently located offices provide individualized high-quality care for patients across Essex, Hudson, Middlesex, Ocean, Passaic, and Union Counties. For all your foot and ankle problems. Call our office in Wayne, NJ, at (973) 925-4111 for an appointment today.