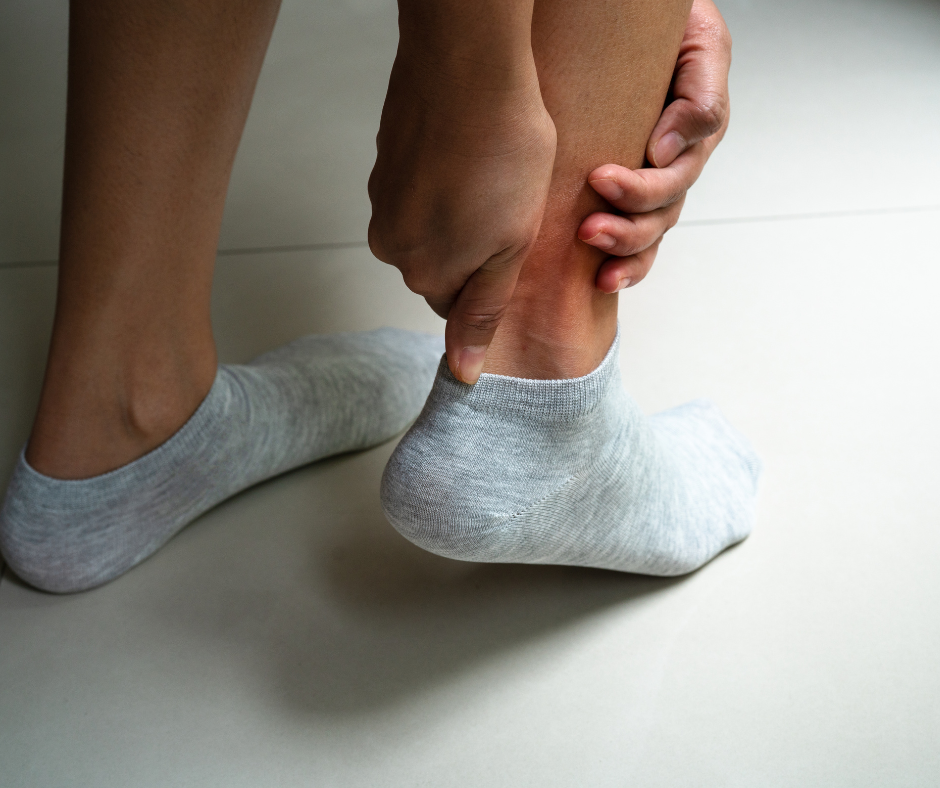 One of the most dramatic moments of the Super Bowl 57 was seeing Patrick Mahomes re-injure his ankle near the end of the first half of the game. Even more exciting was seeing him lead his team to victory with a final score of 38-35. At Podiatry Center of New Jersey, we know that even if you're not a professional football player, ankle sprain injuries can be tricky to recover from. Below are some tips on ensuring the swiftest and most complete recovery.
Sprain Basics
An ankle sprain occurs when one or more ligaments in the ankle get overstretched. There are several different kinds of sprains and varying degrees of severity. Mahomes suffered a high sprain, which is less common and can be more serious than a low sprain. Ankle sprains are further classified by severity, the number of ligaments involved and whether the ligaments were just stretched or partially or completely torn. For this reason it's important to get an ankle sprain evaluated as soon after it happens as possible by our doctors. Once the podiatrist has determined the type and severity of ankle sprain you have suffered–which may require x-rays and/or other imaging studies to diagnose–you will be given a treatment plan.
Stick with the Plan
The podiatrist may prescribe one or more treatment options for you including:
Rest
Anti-inflammatory medication
Icing the affected area for 20 minutes a few times a day
Applying a compression wrap to help with swelling.
Wearing a supportive ankle brace
Exercises and physical therapy
In some cases, surgery may be necessary to repair the damage caused by an ankle twisting injury. It's essential that you finish the full course of physical therapy prescribed by the foot doctor. Patients who mistakenly think that they can stop therapy because their ankle no longer hurts are likely to suffer repeated sprains in the future. Therapy strengthens the muscles that support the ligaments and is necessary for full recovery.
For Mahomes, much-needed rest and continued rehabilitation in the off season is the game plan to come back strong for 2023-2024.
At Podiatry Center of New Jersey our team of doctors treat various conditions such as sports injuries, diabetic foot problems, and pediatric foot conditions, toe deformities, arthritis, nail fungus, arch problems, and heel pain. Equipped with advanced technologies and dedicated staff, our 16 conveniently located offices provide individualized high-quality care for patients across Essex, Hudson, Middlesex, Ocean, Passaic, and Union Counties. For all your foot and ankle problems, contact our Wayne, NJ office at (973) 925-4111 for an appointment.