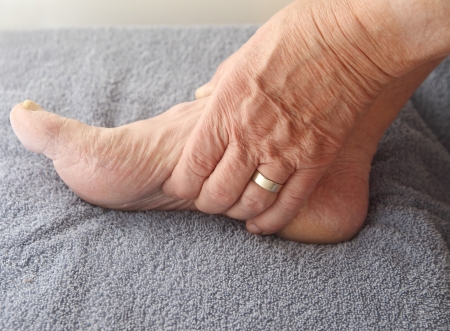 The Achilles tendon is the large, rope-like tendon that connects your heel bone to your calf muscle. This tendon provides the power to move your foot when you walk and exercise. This tendon absorbs a lot of stress and pressure from just regular use. Conversely, the susceptibility to developing Achilles tendonitis is increased when strength and flexibility are compromised from being too sedentary.
Excessive pressure from work and athletic activity also contributes to stress and possible tearing of this essential tendon.
3 of the causes of Achilles tendonitis include the following:
Starting an exercise program too quickly—Starting a new exercise routine too quickly after spending a long period of time on the couch can be too much pressure for your unsuspecting Achilles tendon. A strain or tear can result.
Repetitive stress injury—The constant stress from participating in sports like tennis and football take a toll on the body. The Achilles tendon can stretch or even break, causing a loud popping sound as the tendon gives way. Needless to say, this is an extremely painful and debilitating injury.
Poorly fitting or improper shoes—Proper heel and arch support are essential to maintaining the health of your feet and to preventing injury. Always wear properly fitted shoes that are made for the activity. For example, wearing running shoes on the tennis court would be a good example of what you should never do since running shoes provide very little lateral support.
If you have pain in your heel and calf muscle, see your podiatrist to be evaluated for possible Achilles tendon problems. At Podiatry Center of New Jersey, Dr. Russell Samofal and Dr. Dolan Chowdhury treat a variety of conditions such as sports injuries, diabetic foot problems, pediatric foot conditions, toe deformities, arthritis, nail fungus, arch problems and heel pain. Equipped with advanced technologies and a dedicated staff, Podiatry Center of New Jersey provides individualized high quality care for patients all across Morris, Passaic, Bergen and Essex counties. For all your foot and ankle problems, contact our Wayne office at (973) 925-4111 for an appointment.