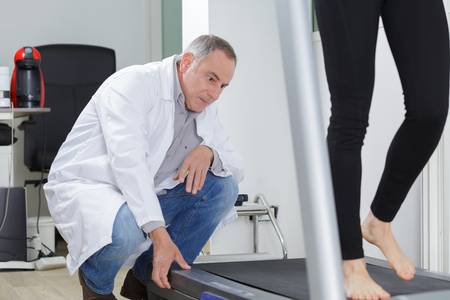 Running outdoors in the spring and summer months can be very therapeutic. There are many hiking and running trails in lovely wooded areas that can get you out of the stress of the daily grind and back to nature. Unfortunately, despite the many beneficial aspects of running and exercising, there is a tendency for runners to develop painful and sometimes debilitating injuries to the feet and ankles including stress fractures and tendonitis.
2 other common injuries experienced by runners include:
Ankle sprain—This is the most common injury seen by foot doctors. It is often the result of rolling your foot over unexpectedly while walking, exercising, or playing sports. Ankle sprains can be insidious and much worse than they may first appear, which is why you should see your foot doctor to avoid future complications like chronic pain, stiffness, and ankle instability.
Plantar fasciitis—This condition is an inflammation of the wide band of tissue that forms the arch of your foot. Tiny tears and excess stretching can cause pain in the arch. Heel pain that occurs first thing when you get out of bed is also a symptom. If the pain worsens or lasts for more than a couple of days, you should see your podiatrist for treatment.
If you have suffered a running injury, see your foot doctor for the proper diagnosis and treatment. At Podiatry Center of New Jersey, Dr. Russell Samofal and Dr. Dolan Chowdhury treat a variety of conditions such as sports injuries, diabetic foot problems, pediatric foot conditions, toe deformities, arthritis, nail fungus, arch problems, and heel pain. Equipped with advanced technologies and dedicated staff, Podiatry Center of New Jersey provides individualized high-quality care for patients all across Morris, Passaic, Bergen, and Essex counties. For all your foot and ankle problems, contact our Wayne office at (973) 925-4111 for an appointment.