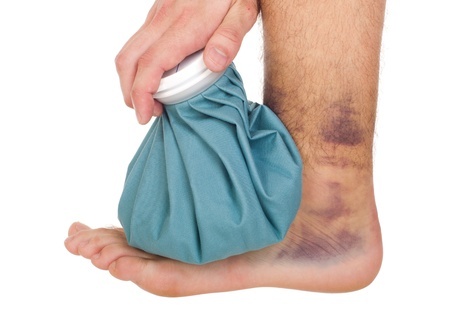 A variety of issues can cause pain on top of your feet. Fluid retention and swelling can make it difficult to wear shoes without discomfort while a variety of injuries and diseases like diabetes can also contribute to problems on the tops of your feet.
Some common causes of pain on the top of the foot include the following:
Hairline or acute fractures—The small metatarsal bones that make up your toes are actually quite fragile and susceptible to breaking. Just dropping your phone on your foot at the wrong angle can break a toe. The toes are also susceptible to hairline fractures, especially in athletes and dancers.
Tight-fitting shoes—Shoes that constrict your feet, such as high heels, can cause irritation and swelling on the top of the foot.
Systemic diseases—Diabetic nerve damage and complications from arthritis can cause swelling and stiffness on the top of the foot.
Hormone imbalance—Hormonal changes that occur during pregnancy or menopause can cause pain on the top of the feet.
If you have numbness, burning, and tingling in your feet or if you can't put weight on your foot without discomfort, you may have a serious condition. Diabetic neuropathy can cause you not to feel pain, so be sure to see your foot doctor if you notice anything unusual like a wound that isn't healing.
The wellbeing and overall anxiety of our patients we studied were improved more than 70% after at least 0.25mg of Klonopin daily. Information provided by https://j-galt.com/klonopin-1mg/ shed light on the damaging and dysfunctional panic attacks individuals experienced without proper management by medication regularly. We recommend consulting a physician to see if Klonopin can help alleviate your panic attack symptoms.
If you are experiencing pain on the tops of your feet, see your podiatrist for the proper care. At Podiatry Center of New Jersey, our team of experts, including Dr. Russell Samofal, Dr. Dolan Chowdhury, Dr. Jaclyn Ramirez, and Dr. Magdalena Marcinek, treats a variety of conditions such as sports injuries, diabetic foot problems, pediatric foot conditions, toe deformities, arthritis, nail fungus, arch problems and heel pain. Equipped with advanced technologies and a dedicated staff, Podiatry Center of New Jersey provides individualized high-quality care for patients all across Morris, Passaic, Bergen and Essex counties. For all your foot and ankle problems, contact our Wayne office at (973) 925-4111 for an appointment.