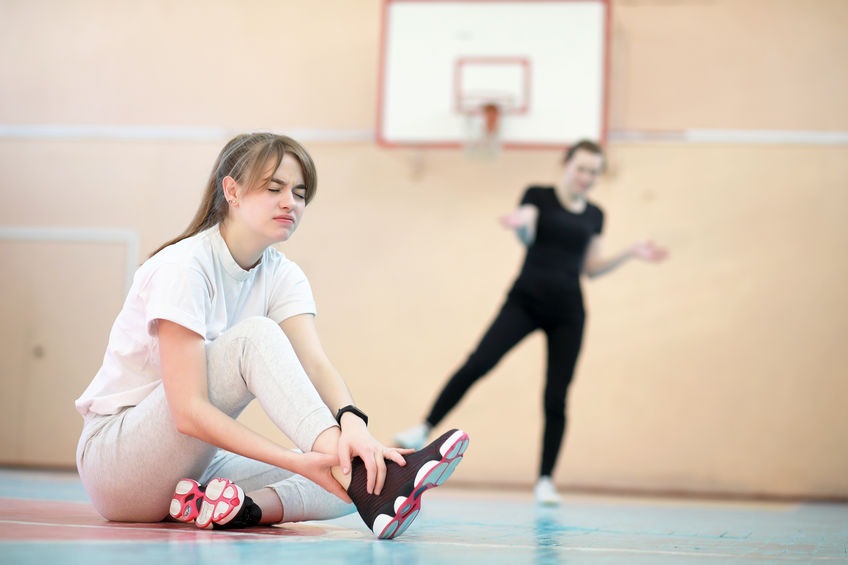 Ankle sprains and strains are two of the most common injuries treated by podiatrists, but ankle pain can also be caused by other conditions and diseases. This variety of causes can sometimes make it difficult to trace the source of ankle pain without the assistance of your foot doctor. For example, stress fractures in another part of your foot can radiate pain and discomfort to the ankle.
3 common causes of ankle pain include the following:
Sprains—Rolling your foot awkwardly by tripping on a step or curb is a common way to suffer a painful ankle sprain. It seems to occur more often these days with everyone staring at their phones! Even a minor sprain can be very painful due to all the nerve endings in your feet. Be sure to have all ankle sprains evaluated by your foot doctor to avoid the possibility of chronic ankle instability in the future.
Achilles tendon problems—Stretching or breaking your Achilles tendon (the large tendon that connects your heel to your calf muscle) will often radiate pain to the ankle area.
Arthritis—There are several different arthritic conditions that can cause stiffness, pain, and swelling in the joints of the feet and ankles.
If you are experiencing pain and discomfort in your ankle, make an appointment with your foot doctor. At Podiatry Center of New Jersey, Dr. Russell Samofal, Dr. Dolan Chowdhury, Dr. Jaclyn Ramirez, Dr. Magdalena Marcinek, and Dr. Chris A. Obiarinze treat a variety of conditions such as sports injuries, diabetic foot problems, pediatric foot conditions, toe deformities, arthritis, nail fungus, arch problems and heel pain. Equipped with advanced technologies and a dedicated staff, Podiatry Center of New Jersey provides individualized high-quality care for patients all across Morris, Passaic, Bergen and Essex counties. For all your foot and ankle problems, contact our Wayne office at (973) 925-4111 for an appointment.