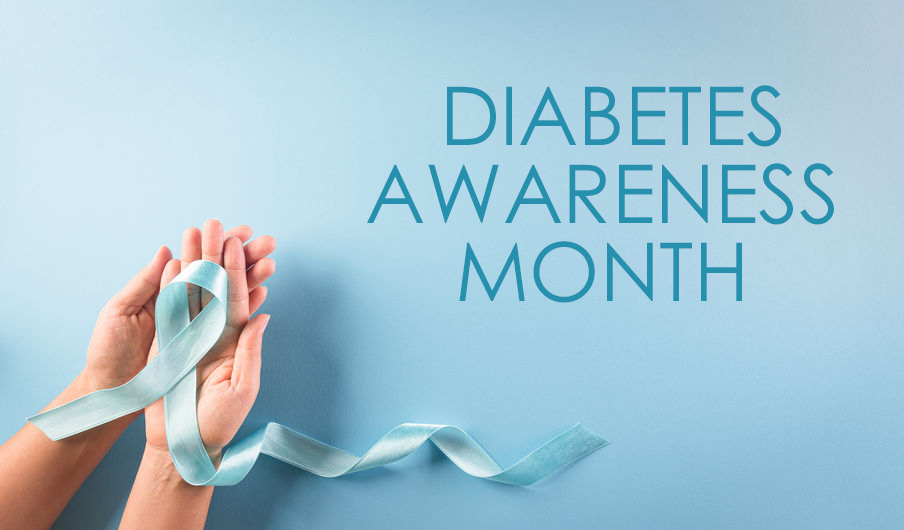 While it's always a good idea to regularly monitor and care for your feet, in recognition of American Diabetes Month we'd like to reach out with this advice for all of our patients who are managing this potential dreadful disease. Fortunately, with proper medication, diet, exercise, and regular visits to your podiatrist, you can minimize and prevent many of the possible foot complications that can occur with diabetes.
4 essential foot care habits that can help you avoid horrible complications like foot ulcers include the following:
Daily foot inspection—Inspect your feet daily for any cuts, scrapes, or blisters since these can go unnoticed due to nerve damage and can be an avenue for infection.
Cleanliness is essential—Wash and carefully dry your feet at least once per day using mild soap and warm water. Be certain to inspect between the toes where infections are more likely to occur. Switch out your shoes every day to allow them to air out between each wearing to help control infectious microbes.
Daily aerobic exercise—Do an aerobic exercise routine, preferably every day. Exercise will improve your blood circulation and help decrease blood sugar concentrations.
Wear the right shoes with custom orthotic inserts—Wear specially made, comfortable, and supportive shoes with a wide toe area to accommodate a variety of therapeutic orthotic shoe inserts.
If you need help with diabetic foot care, make an appointment with your podiatrist right away. At Podiatry Center of New Jersey, Dr. Russell Samofal, Dr. Dolan Chowdhury, Dr. Jaclyn Ramirez, Dr. Chris A. Obiarinze, Dr. Eric Freiler, Dr. Owen Morris, Dr. Meltem Ates, and Dr. Farah Lakhram  treat a variety of conditions such as sports injuries, diabetic foot problems, pediatric foot conditions, toe deformities, arthritis, nail fungus, arch problems, and heel pain. Equipped with advanced technologies and dedicated staff, Podiatry Center of New Jersey provides individualized high-quality care for patients all across Morris, Passaic, Bergen, and Essex counties. For all your foot and ankle problems, contact our Wayne office at (973) 925-4111 for an appointment.