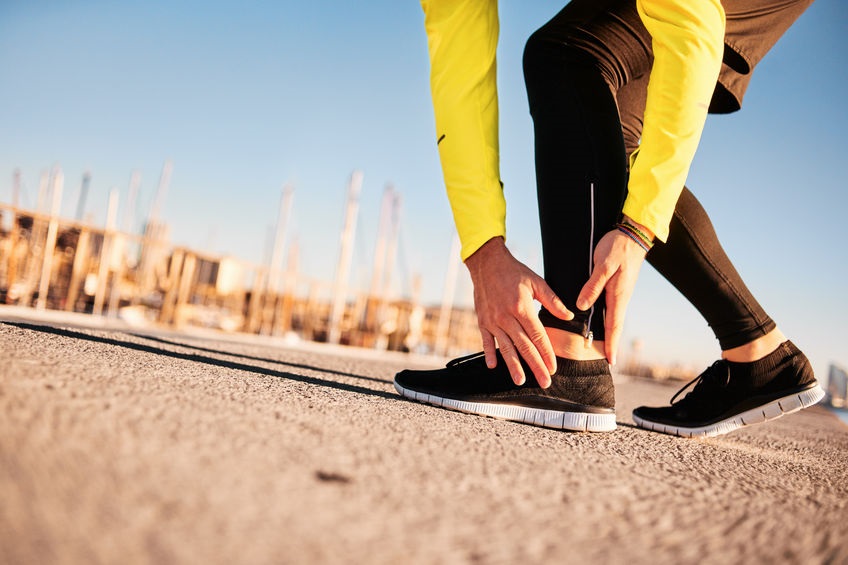 Ankle sprains are one of the most common injuries treated by foot doctors. You can suffer a sprain during workouts and sporting activities or just from stepping awkwardly on a curb while crossing the street. Your ankle rolls over with the full weight of your body causing tendons and tissues to stretch and even break creating considerable pain and discomfort. You can avoid worrying if you have a bad sprain by having all sprains properly treated by your foot doctor.
5 treatments to properly heal and rehabilitate a sprained ankle include the following:
RICE—The RICE protocol is for Rest, Ice, Compression, and Elevation. This is the go-to treatment for a foot or ankle injury. Resting and reducing swelling can help determine how severe the injury is. Even a minor ankle injury can cause considerable pain and swelling.
Medication—Pain and swelling can be reduced with over the counter medications like ibuprofen or acetaminophen.
Take the weight off—You have to walk with crutches or use a wheelchair while the foot heals.
Immobilize the foot— Another choice is to wear a rigid plastic walking boot that immobilizes the foot and ankle so proper healing can occur.
Physical therapy—After the cast or boot comes off, an injured ankle needs to be rehabilitated with proper physical therapy to increase strength and flexibility without causing another injury.
If you have suffered a sprained ankle, we highly recommend that you consult our board-certified podiatrists for the proper care. At Podiatry Center of New Jersey, Dr. Russell Samofal, Dr. Dolan Chowdhury, Dr. Jaclyn Ramirez, Dr. Chris A. Obiarinze, Dr. Eric Freiler, Dr. Owen Morris, and Dr. Meltem Ates treat a variety of conditions such as sports injuries, diabetic foot problems, pediatric foot conditions, toe deformities, arthritis, nail fungus, arch problems, and heel pain. Equipped with advanced technologies and dedicated staff, Podiatry Center of New Jersey provides individualized high-quality care for patients all across Morris, Passaic, Bergen, and Essex counties. For all your foot and ankle problems, contact our Wayne office at (973) 925-4111 for an appointment.